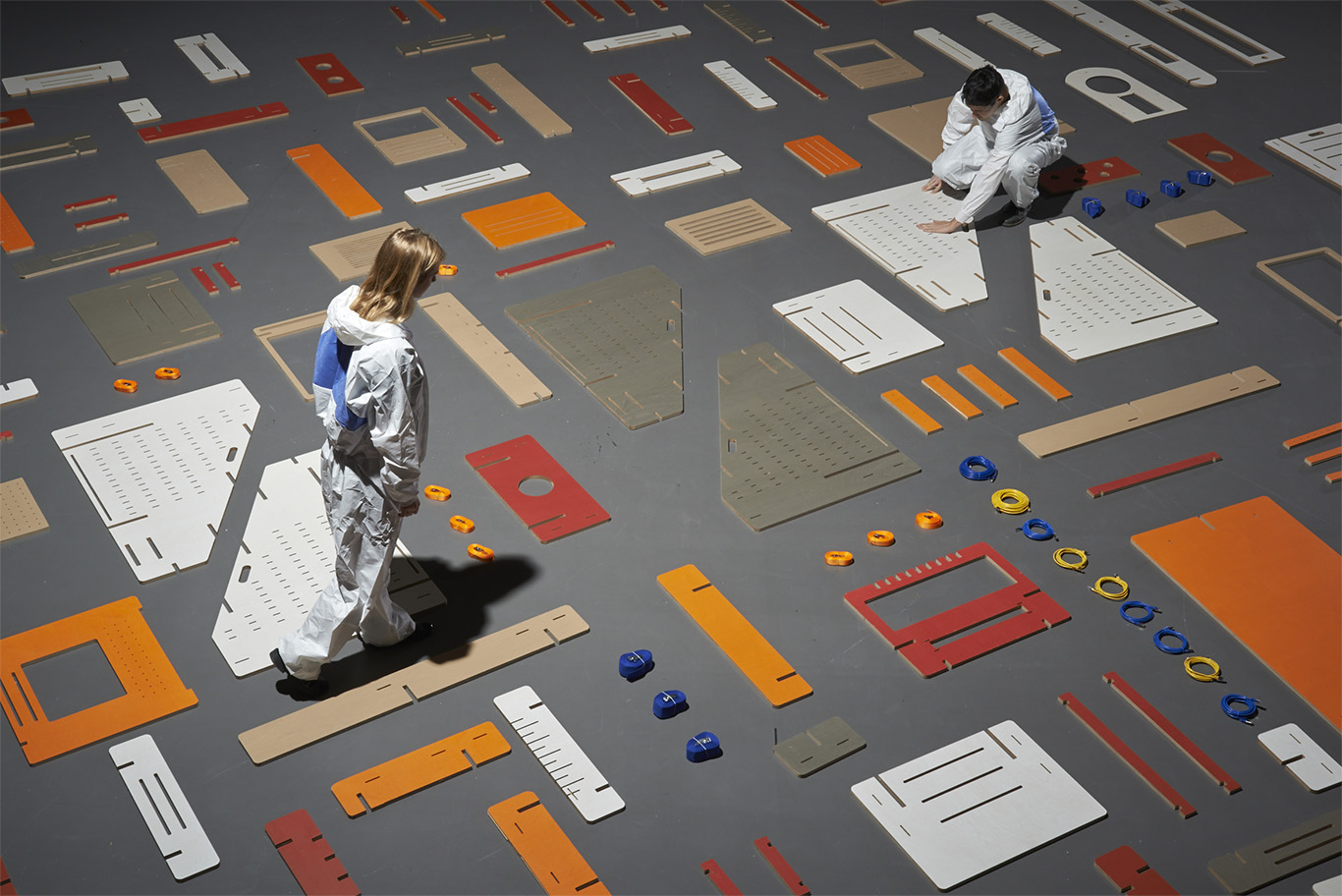 Cloud of Cards, a personal cloud kit. Scattered 19″ hybrid server racks, elements and kit to assemble and play with. (Photo.: Daniela & Tonatiuh)
We're coming close to an end with the joint design research Inhabiting and Interfacing the Clouds and we're becoming impatient to deliver the results: a diy small scale data center and cloud kit made of various elements (both physical and digital), to freely assemble at home or in your "garage". Accompanied by two books documenting our work in print-on-demand!
At this stage though, we've given new and final titles to the design artifacts and tools that we've been working on lately, together with the research team (for the design & code part: Lucien Langton, Léa Pereyre, Christian Babski and myself).
Therefore…
Cloud of Cards, is a home cloud kit to help re-appropriate your data self. Obviously a distant tribute to House of Cards, the toy project by the Eames ("Toys and games are preludes to serious ideas"), the kit will consist of four artifacts:
19″ Living Rack is an open source server rack with a few functional hybridations, declined in four versions. Cloud of Cards Processing Library consists in a programming tool to help develop cloud applications with the Processing development language. 5 Folders Cloud is a version of the Cloud (ownCloud) with automated behaviors and cascades of events. It is an implementation of the processing library directly linked to the outputs and learnings of the ethnographic research about uses of the cloud. Finally, 5 Connected Objects physically interface the five automated folders in our version the cloud (5 Folders Cloud) with five "smart" objects and try to embody distant data in some kind of everyday domestic presence.