Note: "A Personal Data Center" (working title) is part of a home cloud kit, which was described in a previous post and that will be composed by four various artifacts, both physical and digital.
The kit will be distributed freely at the end of the project.
-
After a few design iterations through sketches and a bit of 3D modelling, we recently produced a set of first prototypes of what our domestic 19″ server rack could look like and how it could handle domestic functions as well. As a matter of facts, we can consider this work an alternative approach to what was set up and analyzed at the beginning of our research, when we assembled our own "(small size) personal cloud infrastructure".
Our approach was fueled by several references, the first one being House of Cards, by Ray and Charles Eames :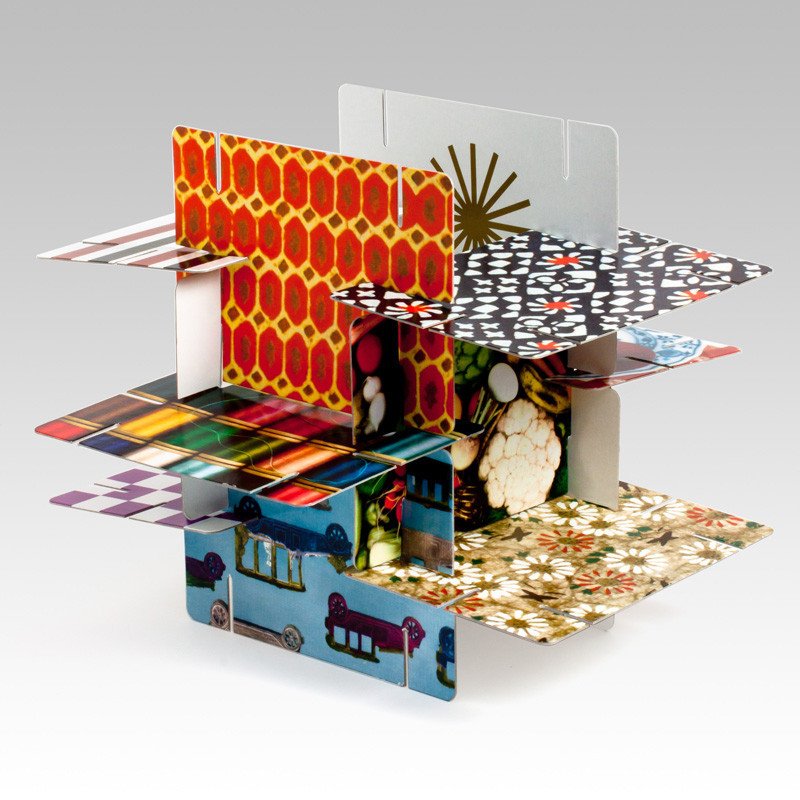 The modular, simple and intuitive assembly process guided us for its adequacy within a Do-It-Yourself user context.