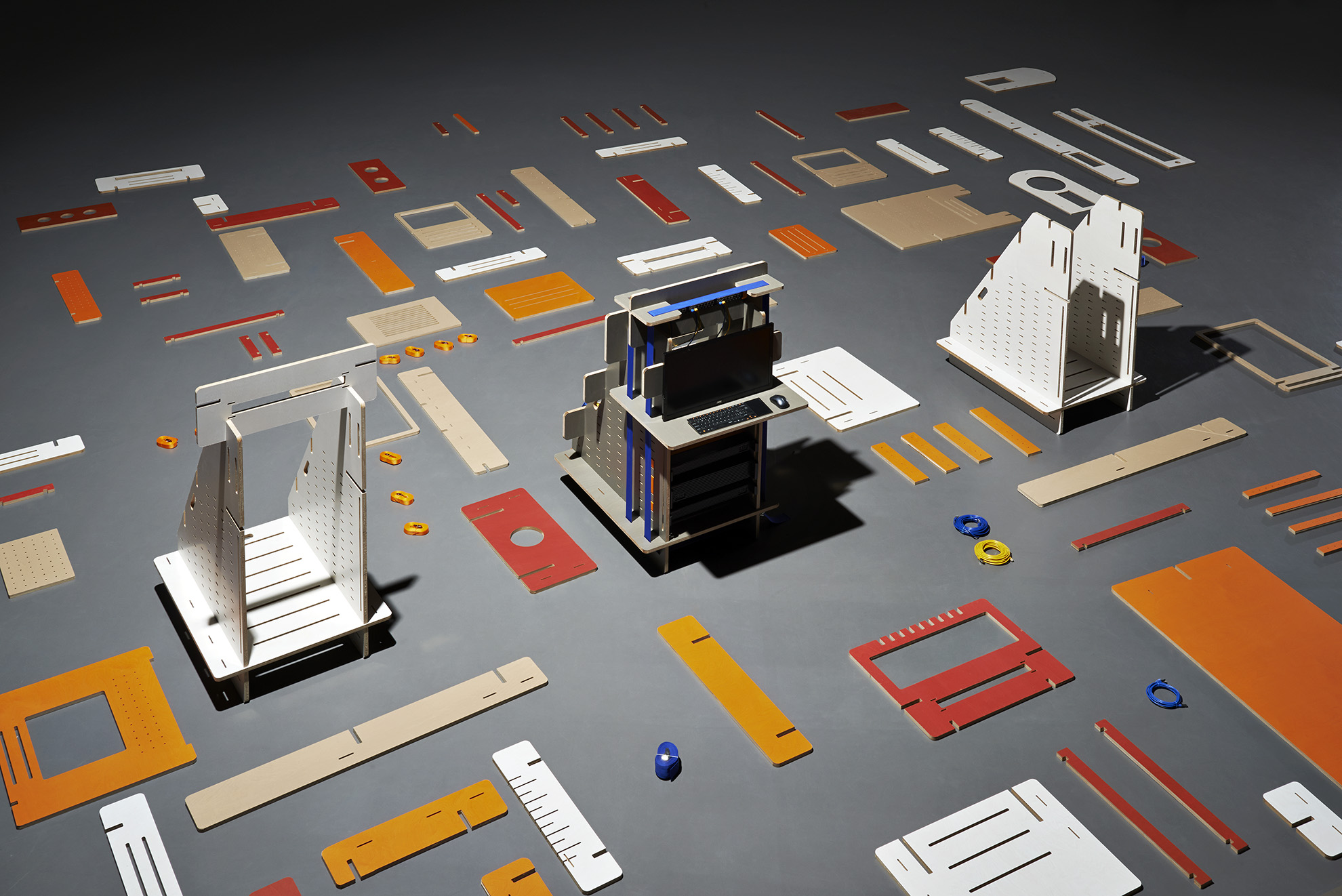 Photography: Daniela & Tonatiuh
---
Research and Art direction by Patrick Keller and Nicolas Nova.
Assistants at ECAL: Lucien Langton & Léa Pereyre. Assistants at HEAD: Anaïs Bloch & CHarles Chalas.
---
Cloud of Cards, a home cloud kit to re-appropriate your data self, is the principal outcome of the joint design and ethnographic research Inhabiting and Interfacing the Cloud(s), accompanied by two books in print-on-demand that document it.
The main results of the project are four artifacts [ A) - B) - C) - D) ], both digital and physical that constitute a set of modular tools ("cards") that are delivered in the form of an open-source diy kit, freely accessible on www.cloudofcards.org as well as on Github. The purpose of these tools is to give everyone, the community of designers and makers in particular, the possibility to set up their own small size data-center and cloud, manage their data in a decentralized way or develop their own alternative projects upon this personal small scale infrastructure.
---
---
Cloud of Cards kit, main recipe:
1°  Read the statement for Cloud of Cards complete kit, or alternatively download and look at the two documentation books (ethnography, design, both in pdf and POD)
2°  Assemble your own 19" Living Rack based on the blueprints and instructions freely accessible on this site.
3°  Install a Linux server in this rack, then a community ownCloud (or Nextcloud) software.
4°  Continue to follow instructions and download the Cloud of Cards Processing Library, install it as well on your server, or else on your personal computer for development.
5°  Develop your own cloud projects and/or connected objects using this library or else…
6°  Simply install ownCloud client, connect it to the 5 Folders Cloud and discover its automatized functions.
7°  Assemble the 5 Connected Objects and associate them with your cloud to add physical interaction.
8°  Play Cloud of Cards!
---
---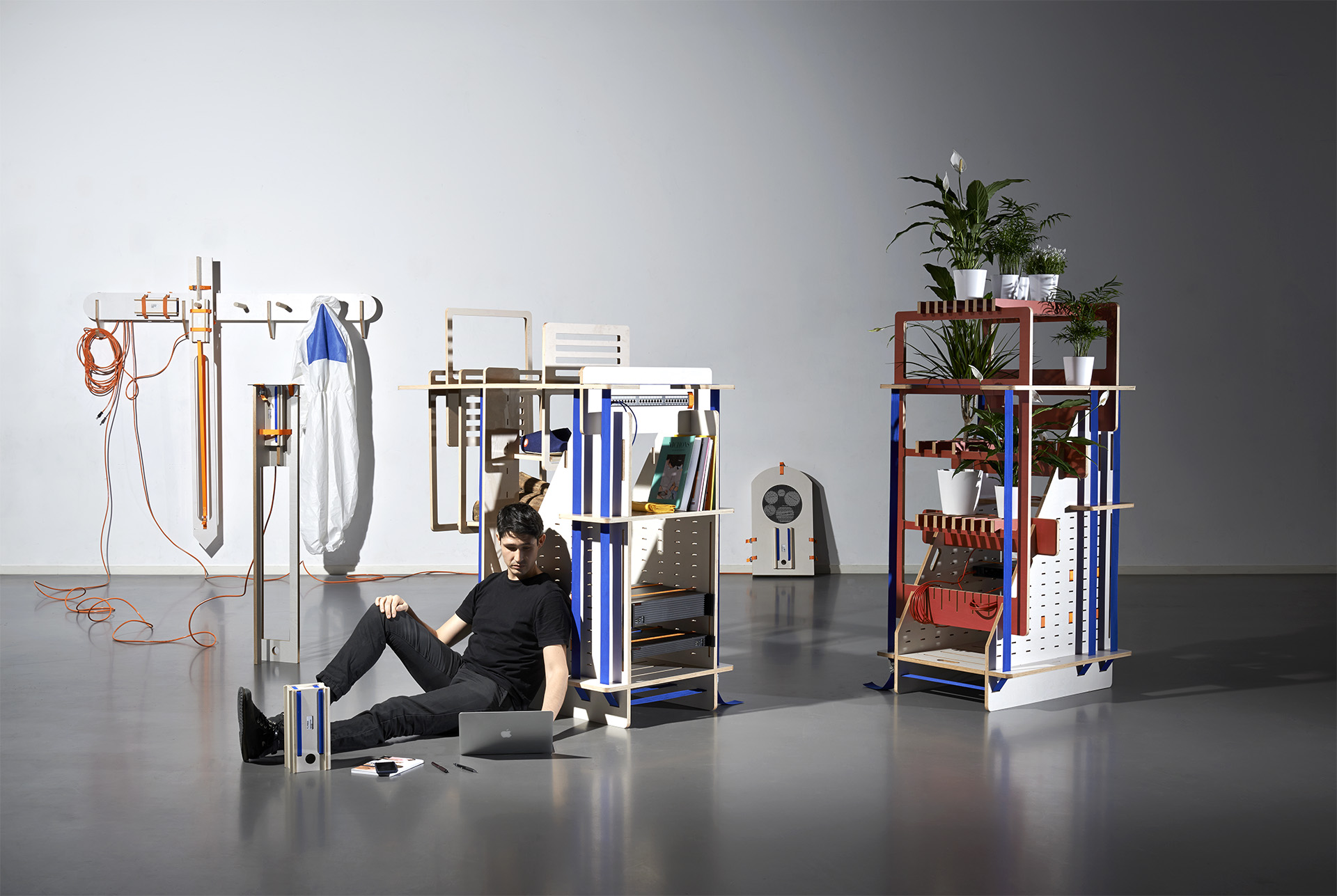 ---
The joint design and ethnographic research was lead at ECAL / University of Art & Design, Lausanne by Prof. Patrick Keller and at HEAD – Genève by Prof. Nicolas Nova, with the support of Prof. Christophe Guignard (ECAL).
The process was carried out with the creative involvement of research assistants Lucien Langton and Léa Pereyre (ECAL), Anaïs Bloch and Charles Chalas (HEAD), students from the Media & Interaction Design unit (ECAL), directed by Cyril Diagne, from Media Design (HEAD) and (students) from the Architecture Department (EPFL), as well as a team of partners and peers. Among them the EPFL+ECAL Lab, which has made us available its facilities, Matthew Plummer-Fernandez (#algopop), James Auger (Auger-Loizeau), Prof. Dieter Dietz (ALICE Lab, EPFL), Sascha Pohflepp, Dev Joshi (Random International) and Christian Babski (fabric | ch).
The project is based on the open source software ownCloud.
---
We would like to thank Alexis Georgacopoulos (director, ECAL) and Jean-Pierre Greff (director HEAD – Genève) to have facilitated this collaboration, as well as HES-SO for their financial support.
---

This work is licensed under a Creative Commons Attribution-NonCommercial-ShareAlike 4.0 International License.