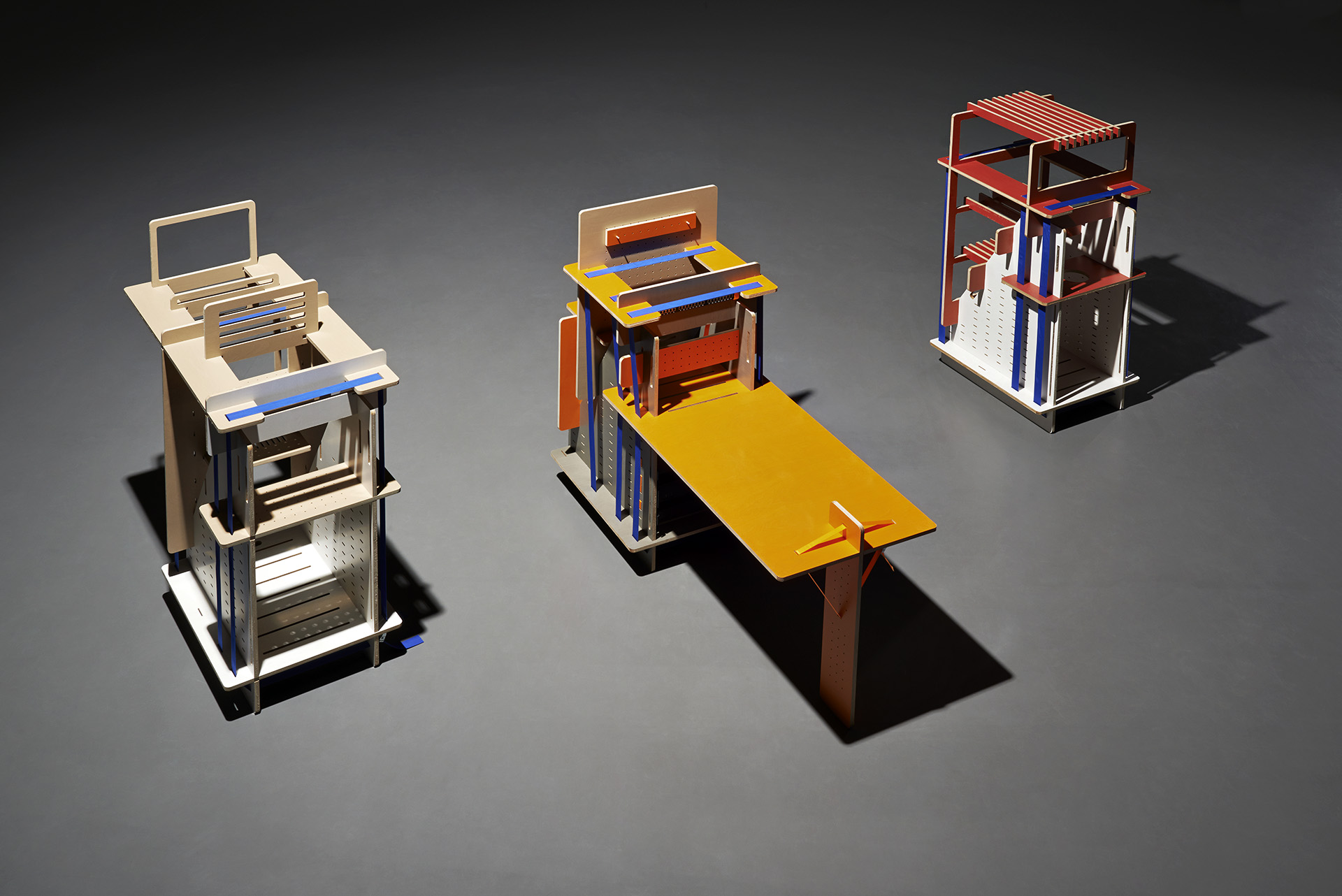 ---
Project developed by Léa Pereyre
---
19" Living Rack is an open source variation around the standardized 19" computer server rack (or cabinet). Dedicated to be distributed in domestic environments for personal or for small size community uses, the modular base of the standard rack is getting combined with additional functions, to address this renewed small office/home office context.
In making clear reference to the famous Ch. Eames toy, the modular House of Cards project, the 19" Living Rack comes in one technical "Base" that can then be combined and customized into three different types: "Office", "Home", and "Garden", to set up personal and somehow undersized data centers.
For each configuration, air flows have been taken into consideration and act as design and functional factors: the air in the front part of the rack remains temperate before entering the rack and cooling the servers, while the back and top air flows are getting warmed up and dried due to the computers heating process. "Office" functions comes therefore mainly in the front part of the rack, "Home" on the back where elements can be tempered or dried, while "Garden" comes on the top, equipped with moistened plants to clean, re-humidify, perfume and cool down the air.