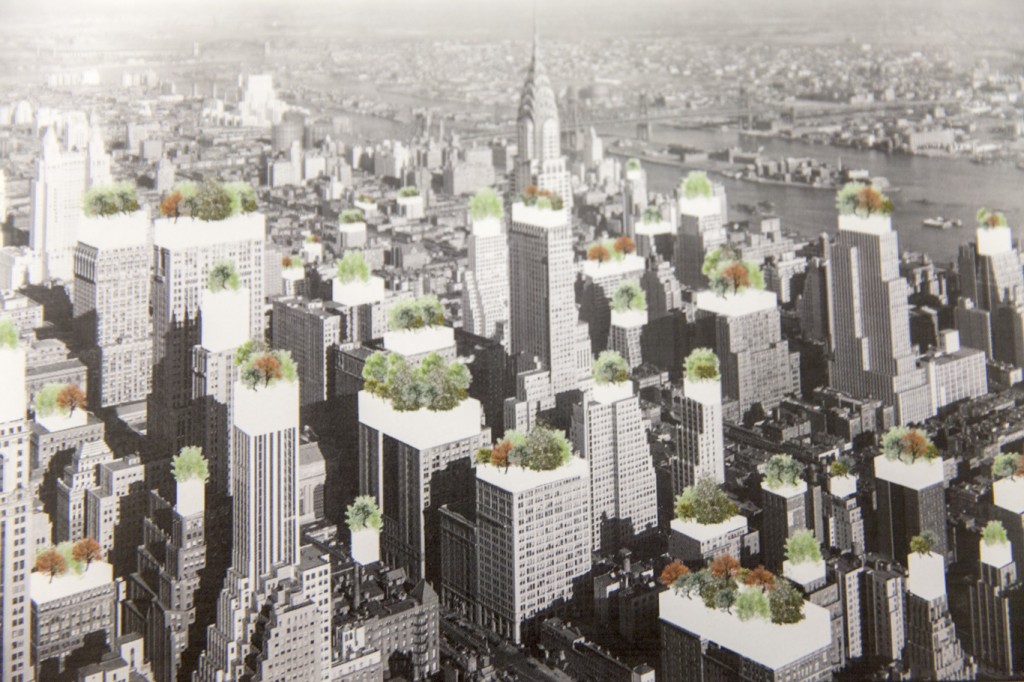 Above: an illustration of the third scaled model presented further.
As the week unrolls the workshop is starting to produce scenarios. Wednesday (yesterday) we had a quick presentation of the work in progress, which is documented briefly in the current post. Students Delphine Passaquay, Tanguy Dyer, Francesco Battaini & Anne-Charlotte Astrup working on Inhabiting the Cloud(s) as a team developed a global perspective on the subject. Their approach is focusing on four distinct territorial scales in order to question the centralized data center model. While the proposal doesn't have a name yet, it however clearly speculates about a distributed isotrope network. The student architects focused on the preexisting urban infrastructure in order to establish their proposal.
Below are a few images of the research. They directly started building scaled models to illustrate different typological ideas regarding the potential size and location of big/small distributed data centers.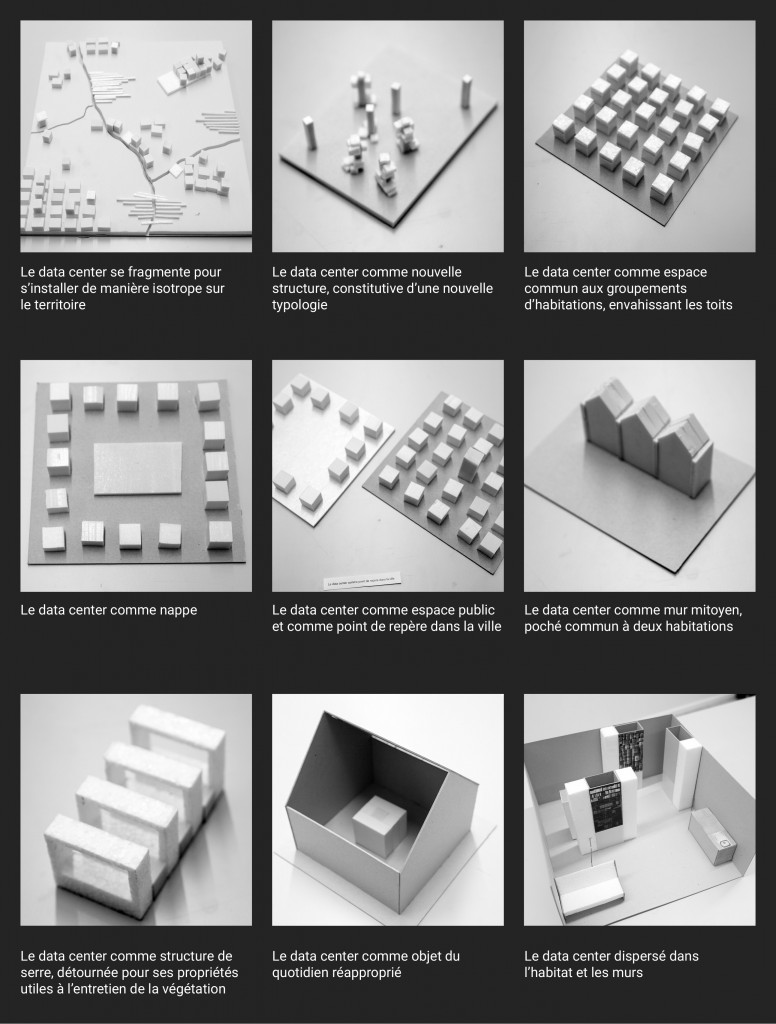 Starting on a (trans-)national/regional scale and looking for the decentralization of the infrastructure (or a mesh of small data centers) called by the research project I&IC, the proposition is heading towards the rehabilitation of water mills along water streams as small-size, almost "village size" data centers. Water mills are mostly abandoned spaces with an obvious potential to produce a little amount of hydroelectric energy and have access to natural resources (water stream) to cool down the servers.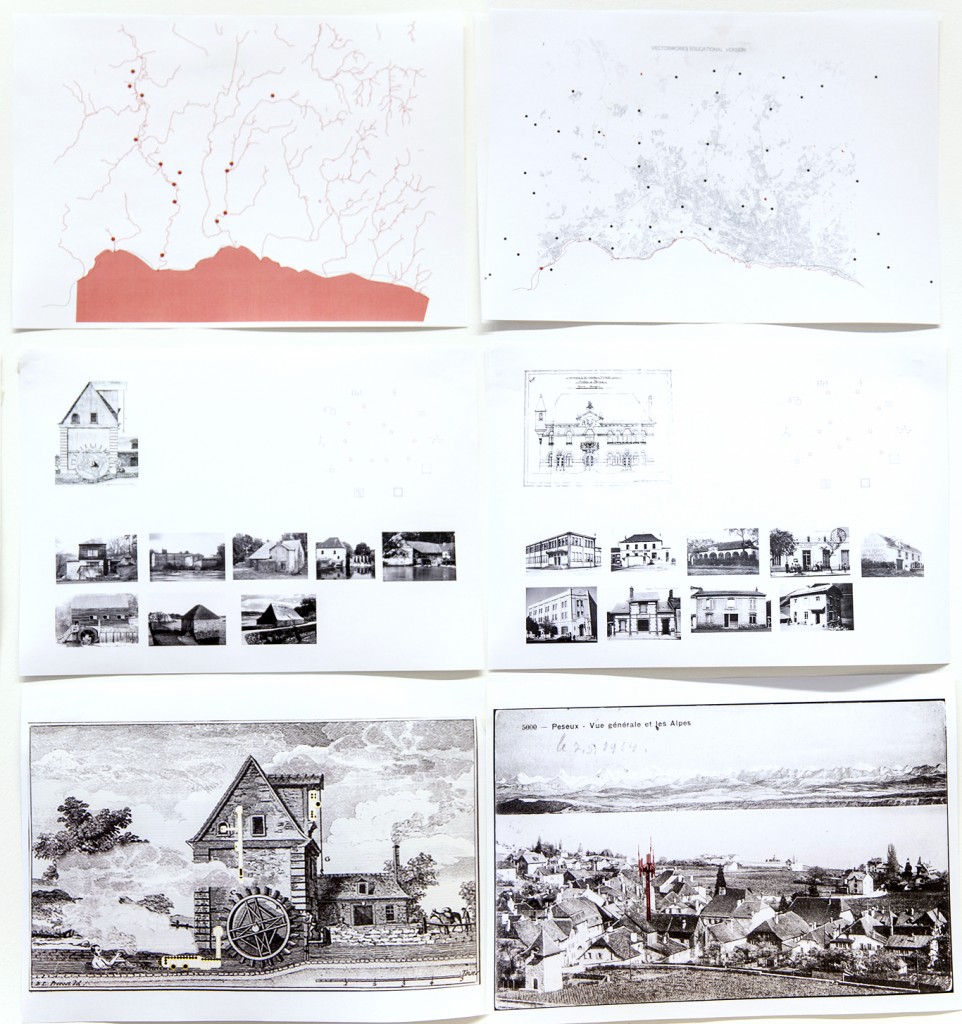 Mapping of water mills (up left) and old (disused) post offices (up right) in countryside villages locations. Transformation of water mills and of empty post offices as a central dispatch/sync of data streams to the individual housings.
In third position below comes the housing units themselves with the desire to use the heat generated by the servers to balance the heating of the homes. Heat seems to be a focus point when it comes to hybridize the data center program with other ones (heating for agriculture, heating for living, heating to mitigate climate, etc.)
The model thus leans towards a kind of data center in two layers. One part of it is handled in the house. The other part and slightly larger one takes the relay on a larger scale (village, region). Then, a third and domestic scale gets plugged in: the object, or perhaps the furniture with a modular system enabling users to "patch" objects with computing power and therefore heat.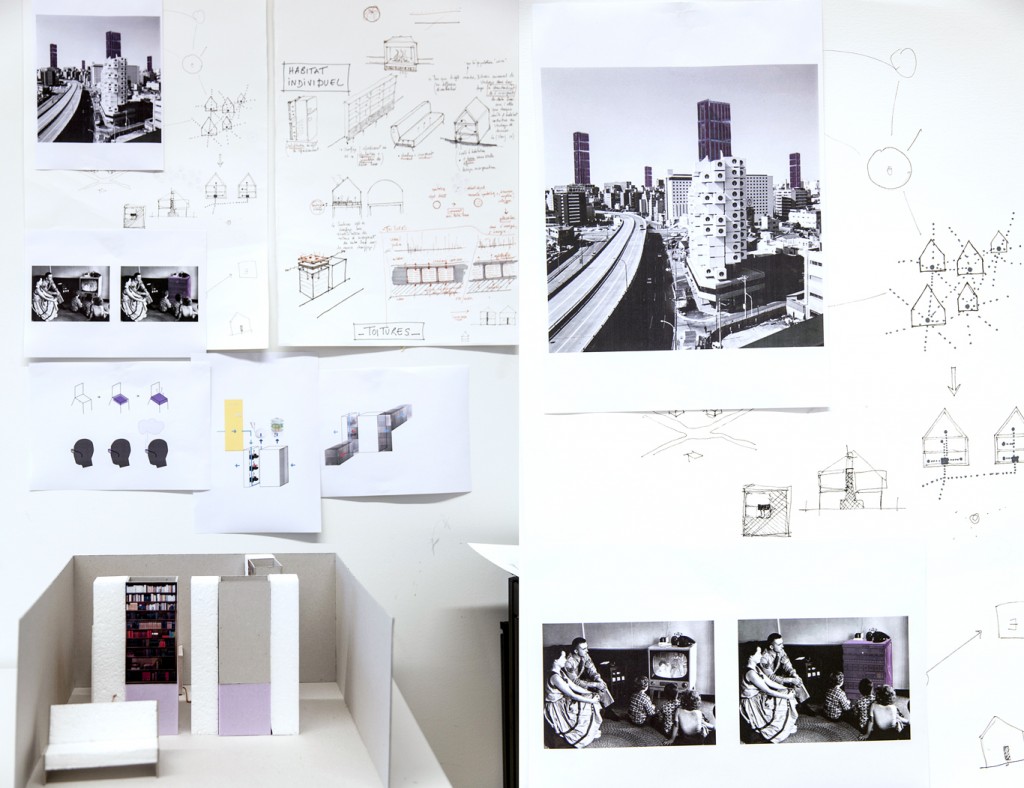 We're looking forward to the final presentation tomorrow and we'll be back on the blog after the workshop with a post documenting the final projects!