Following Nicolas Nova's wrap-up regarding the ethnographic research about Cloud Computing which came to an end last April (publication to come) in the frame of Inhabiting and Interfacing the Cloud(s) (I&IC) and learning from it, it is also time for me to write a midterm status report about the design aspects of this ongoing work. It is the occasion to resume what we've been through along the process and highlight the most important elements.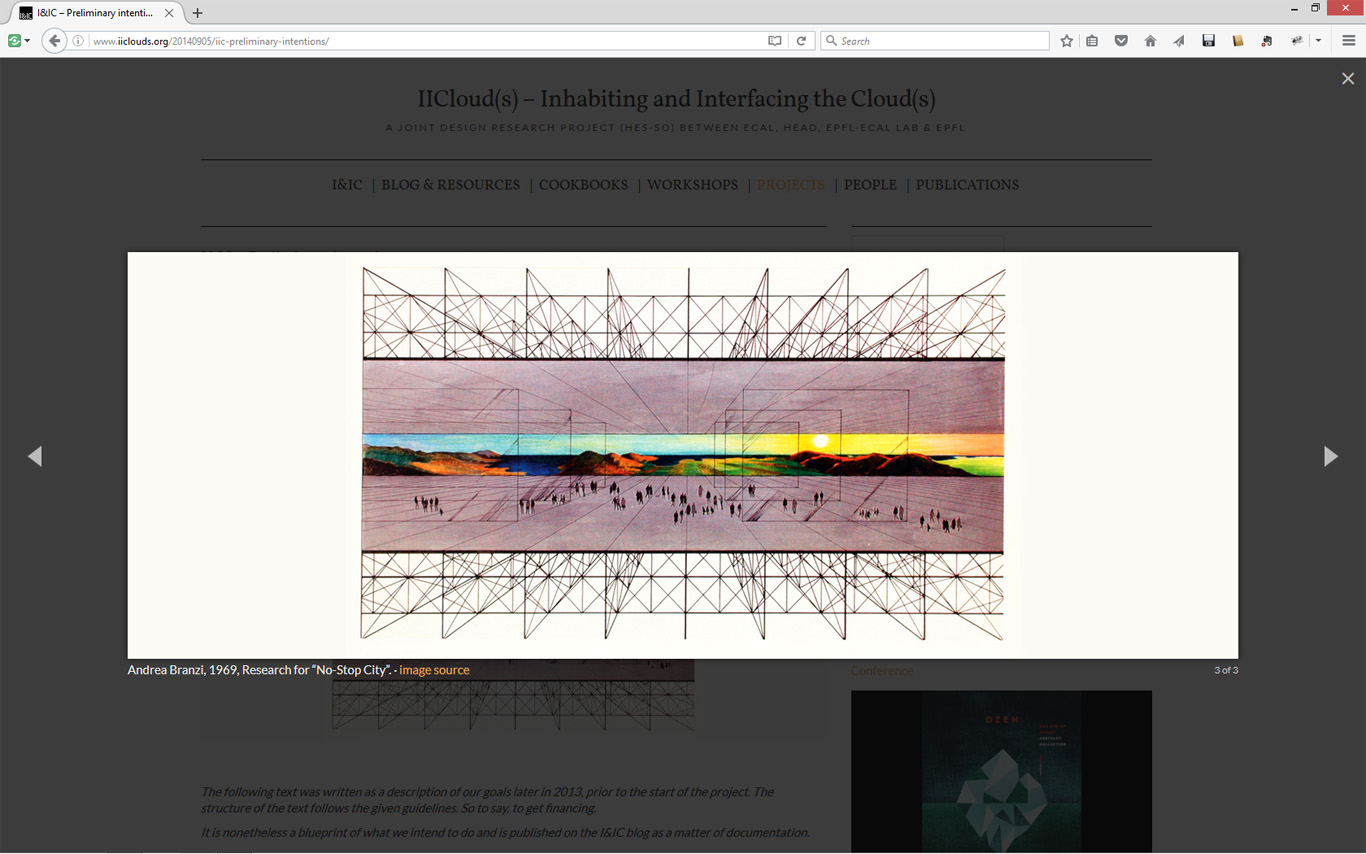 "No-Stop City" (A. Branzi, 1969) used as an illustration in the founding document of the I&IC design research.
Image retrieved from the post "I&IC Preliminary Intentions" (05.09.2014).
We are therefore trying to put in evidence in this article what we've learned so far during the process and where this might lead us as design strategies during the last year of this design study. This while knowing that our plans are to produce design artifacts and functional prototypes as results of this research process — among other ones (books, tools, etc.)