Note: a few pictures from the exhibition "Poetics and Politics of Data" that is currently taking place at the Haus der elektronische Künste in Basel.
With works by artists such as Rafael Lozano-Hemmer, Moniker, Aram Bartholl, Ludwig Zeller, Jennifer Lyn Morone, etc., the exhibition gives a sharp view on the production of artists (some of which were presented on this blog) around the contemporary theme of "data".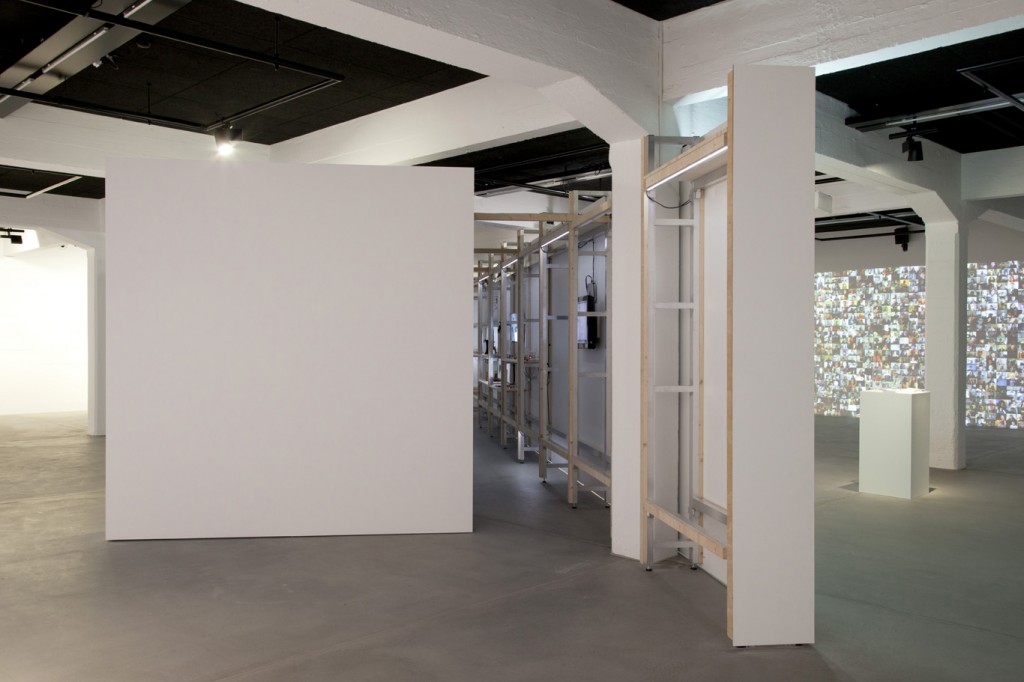 We had the pleasure to present the temporary results of our design research as the main part of a scenography created by fabric | ch and accompanied by texts from Nicolas Nova and myself.
Note also that Nicolas Nova will be a speaker during the conference Data Traces: Big Data in the Context of Culture & Society that will take place at the H3K between the 3rd and 4th of July and when a publication will be released: Poetics & Politics of Data, Sabine Himmelsbach & Claudia Mareis, ed. Christoph Merian Verlag, Basel, 2015.