Note: I had the opportunity to lead a workshop last year for fabric | ch at the Tsinghua University in Beijing, for the student of the Tsinghua Art & Sciences Media Laboratory. The workshop took place during a residency at the university and we developed the idea of revisiting the computer cabinet, possibly inhabiting it and developing a symbiotic environment between human and computers. The workshop was short and ideas didn't have the occasion to unfold very far unfortunately. It even became later an open call during the last Lisbon Architecture Triennale. Yet this workshop undoubtedly constituted the preliminary work before the redaction of this research project and it could continue to be a line of thinking during this project.
Below are the storyboard little sketches I made at that time to introduce this workshop.
Via fabric | rblg
—–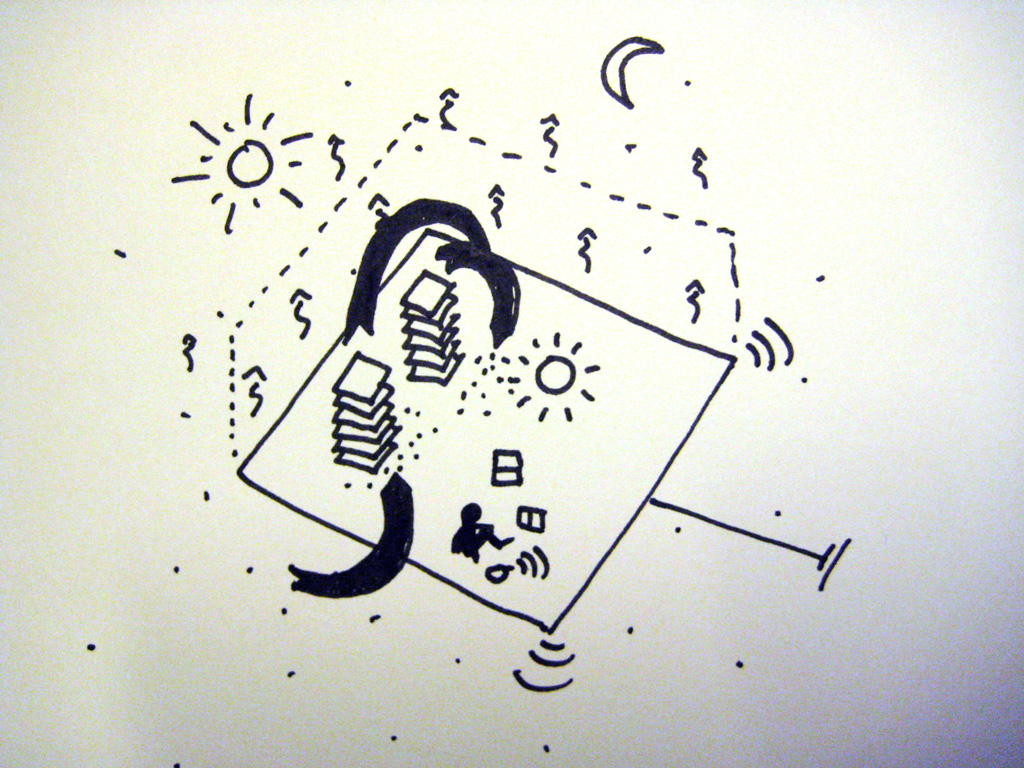 I came back from Beijing more than a month ago now and before Christian Babski will return next week to China for fabric | ch during another month to finish our residency at the Tsinghua University (until mid July), I'm taking a bit of time to write a follow-up about the short workshop/sketch session I headed there with the students of Prof. Zhang Ga, at the Tsinghua Art & Sciences Media Laboratory.