It is time to wrap things up with the field research we conducted with a series of workshops.
Practically, the material we produced in the first year of the project is based on two main sources. On the one hand, we spent a year and a half collecting messages, discussions, exchanges and arguments online – mostly on forums/on-line platforms related to cloud computing. On the other hand, using this interview guide, we conducted a series of discussions with various profiles of nomadic workers (musicians, VJs, journalists, consultants, third space/fab lab users) to understand how they used cloud computing systems.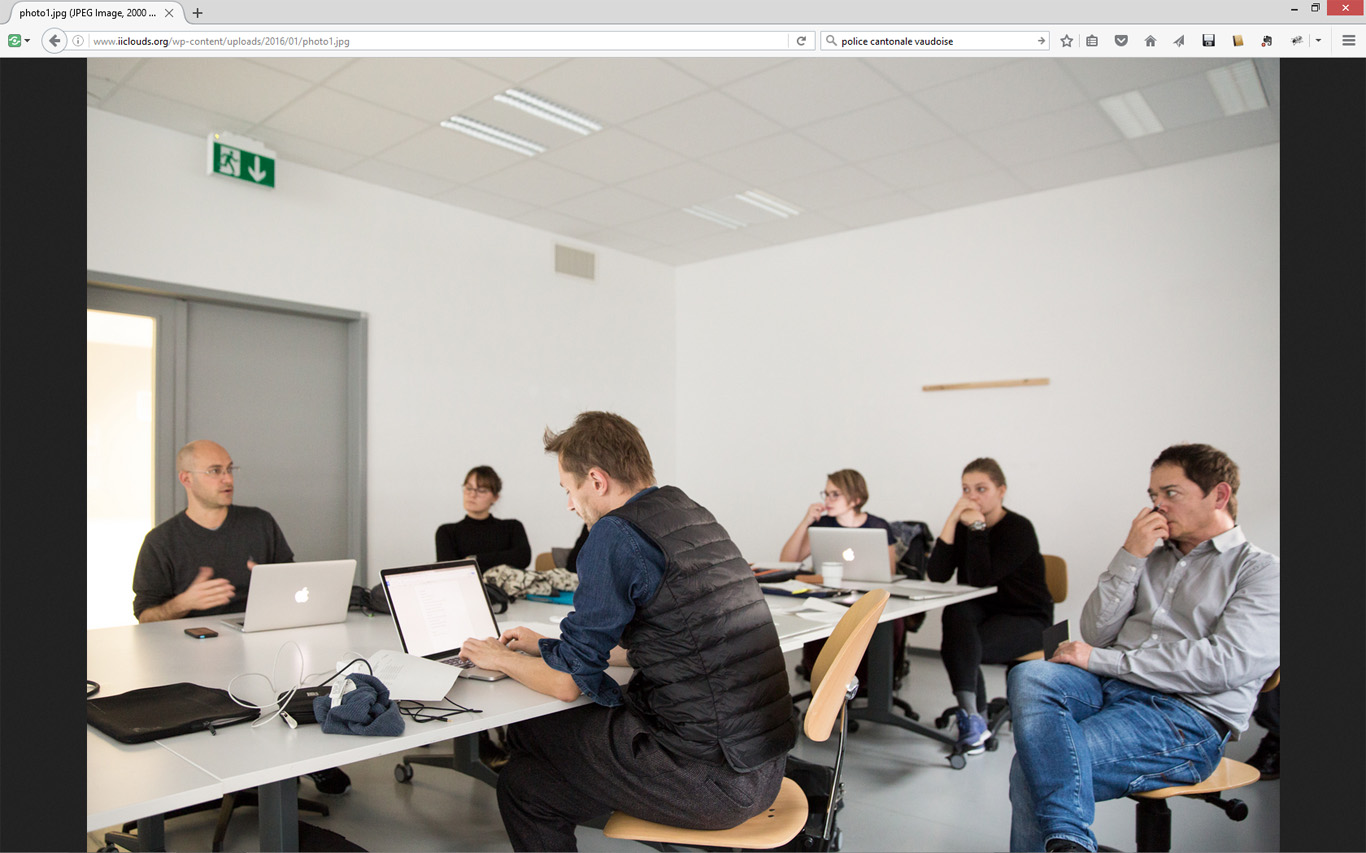 Sasha Pohflepp with Nicolas Nova, Patrick Keller and media design students at the end of his workshop at HEAD – Genève.
Image pulled from the post "I&IC workshop #6 with Sasha Pohflepp at HEAD" (15.01.2016)
This material was complemented by a workshop with Media Design students, under the supervision of Sascha Pohflepp, focused on the gestures people adopt with such platforms.
The analysis of this material enabled us to highlight a set of lessons to feed the design of alternative perspectives related to platforms and objects to support the "personal cloud". These design alternatives are further developed in Patrick Keller's post about the design research wrap-up.