Interestingly, when it comes to experimentation with hardware and The Cloud (or more generally with servers), the most interesting and almost crazy examples are made by the hobbyists and makers who are building and customizing their own data (Bitcoin) mining farms.
It happens in their houses, caves, bathrooms, bedrooms, closets, etc., it seems their are no limits to experimentation. A "house miner" even hacked his own swimming pool to cool down his servers (Portrait of a Bitcoin Miner, link below).
It is almost a subculture of home-brewed personal data-centers, built at home (or at the small office).
A few notable examples in pictures above (where we can verify that the questions of cooling and cables organization are for real…)
…
More insane rigs:
https://99bitcoins.com/20-insane-bitcoin-mining-rigs/
http://www.thinkcomputers.org/insane-crypto-currency-mining-rigs/
A portrait of "Eric", a Bitcoin miner: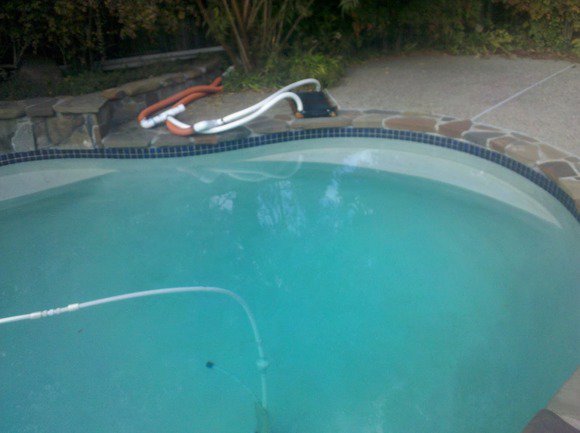 "Eric built a custom cooling system using water from his swimming pool."
http://www.pcworld.com/article/2043985/portrait-of-a-bitcoin-miner-how-one-man-made-192k-in-virtual-currency.html
And more "mining rigs" of all sorts on Google Image…