"Cookbooks" will mostly consist of (technical) tips and advises in the form of "recipes" dedicated to designers, student-researchers and/or makers.
The main purpose of these guidelines will be to help the design community gain access to open cloud technologies and grasp the tools, so to develop their own projects. We'll select a few of these technologies during our project and try to share what we'll learn.
"Recipes" will also consist in descriptions about the ways to use libraries, APIs and/or other artifacts that will be developed or used in the context of this research project.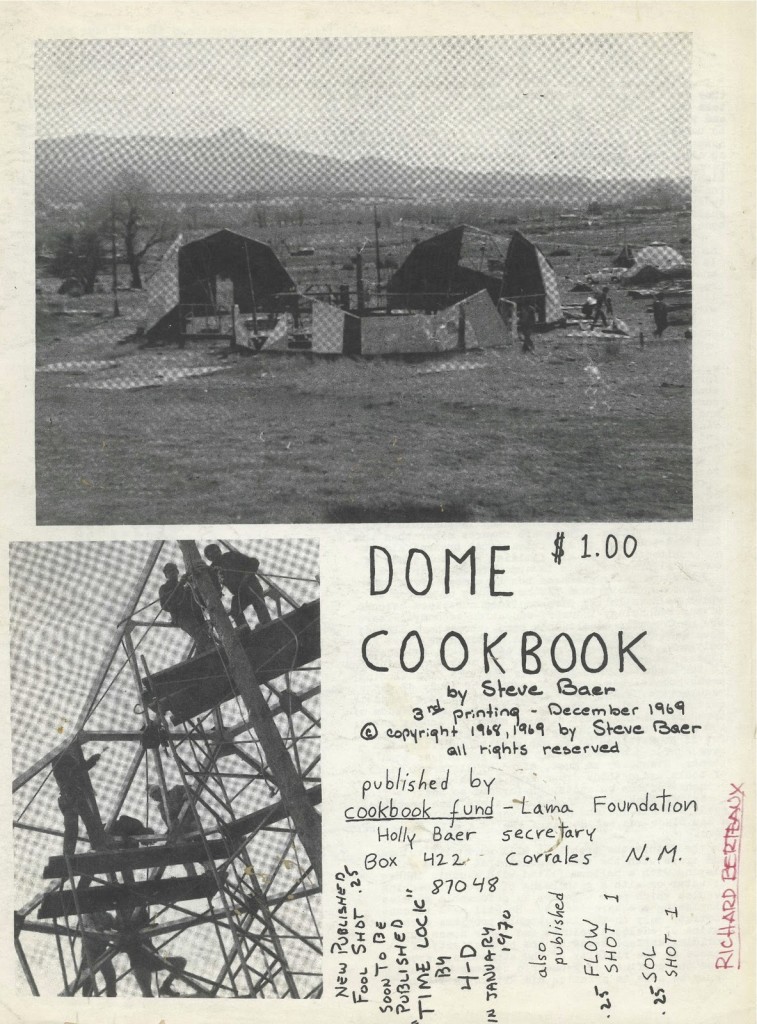 Any desire to build your own dome in the manner of Buckminster Fuller and start your commune? A "Dome Cookbook" in DIY mode by Steve Baer, directly coming out from the Drop City experience, Trinidad USA, 1969.
So to say, we simply envision the I&IC "Cookbooks" as an "Access to tools" and as an obvious tribute to these historical references, so as the ones who followed.
It could lead to some kind of manual of best "open procedures" at the end of the research, or to some kind of kit.