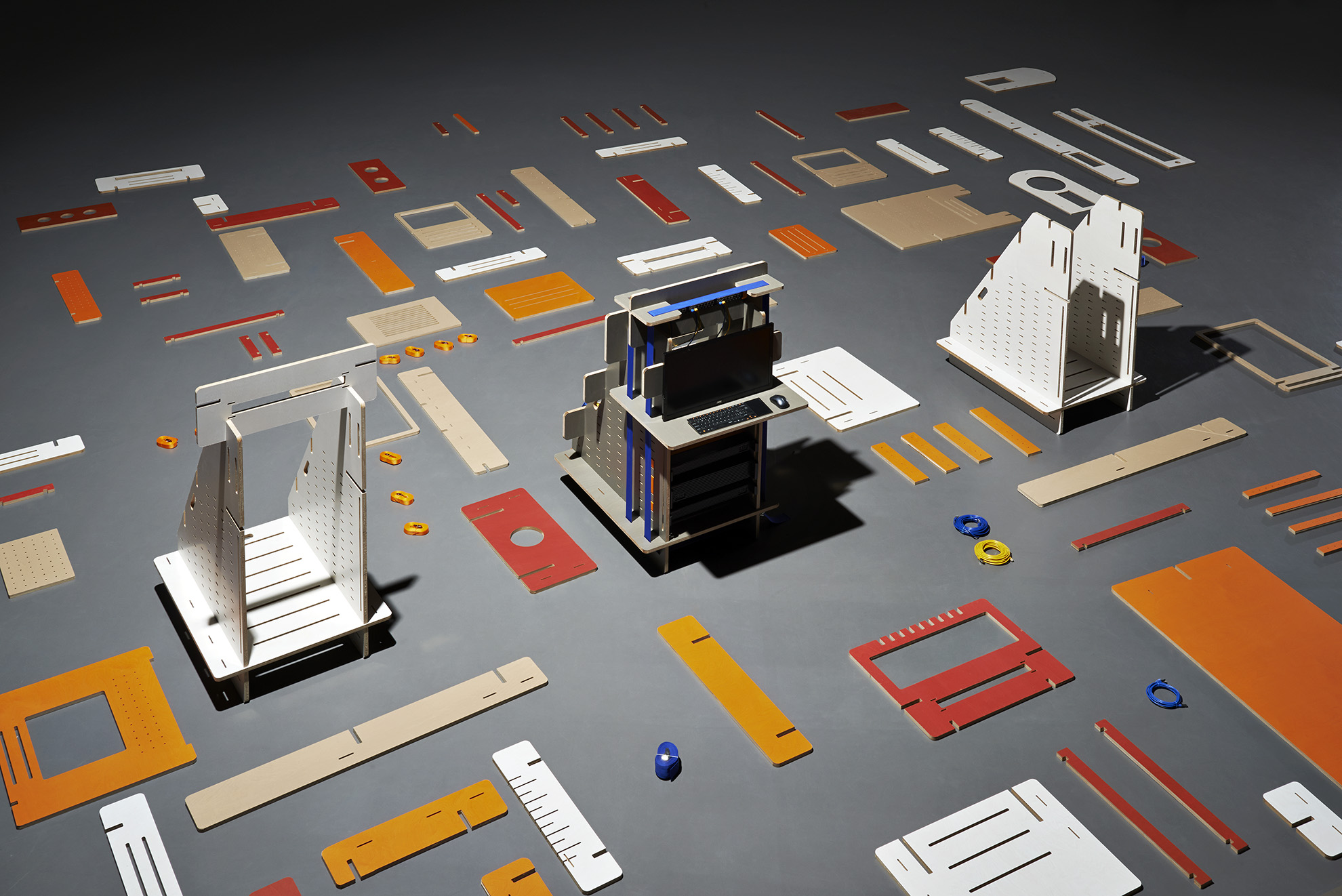 ---
Research and Art direction by Patrick Keller and Nicolas Nova.
---
Cloud of Cards, a home cloud kit to re-appropriate your data self, is the principal outcome of the joint design and ethnographic research Inhabiting and Interfacing the Cloud(s), accompanied by two books in print-on-demand that document it.
The main results of the project are four artifacts [ A) - B) - C) - D) ], both digital and physical that constitute a set of modular tools ("cards") that are delivered in the form of an open-source diy kit, freely accessible on www.cloudofcards.org as well as on Github. The purpose of these tools is to give everyone, the community of designers and makers in particular, the possibility to set up their own small size data-center and cloud, manage their data in a decentralized way or develop their own alternative projects upon this personal small scale infrastructure.
---